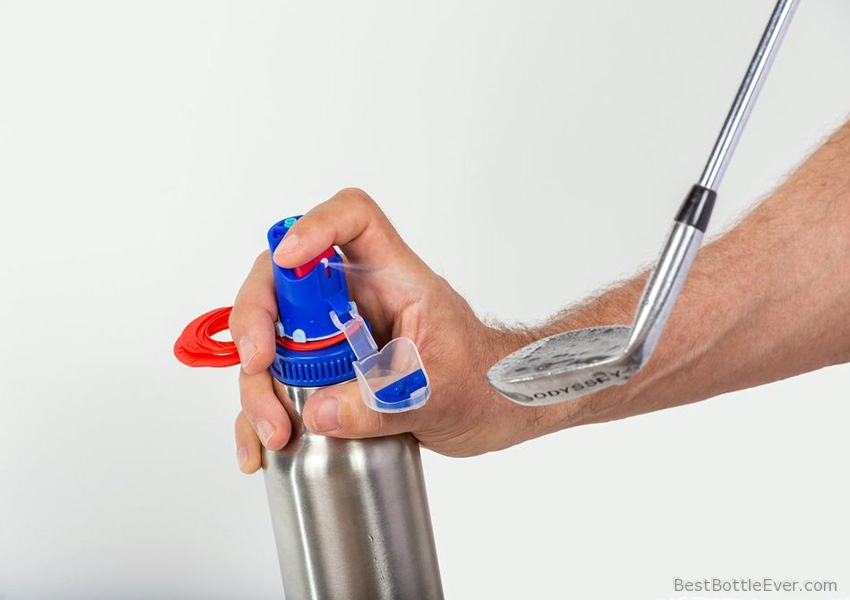 (RELEASE) – Developed by entrepreneur Tom F. Blanchester, the GolfBottle is a multi- functional, double-insulated stainless steel bottle that can be used for hot or cold beverages. It has a Spout, a Straw, Sprayer and hooks for easy carrying.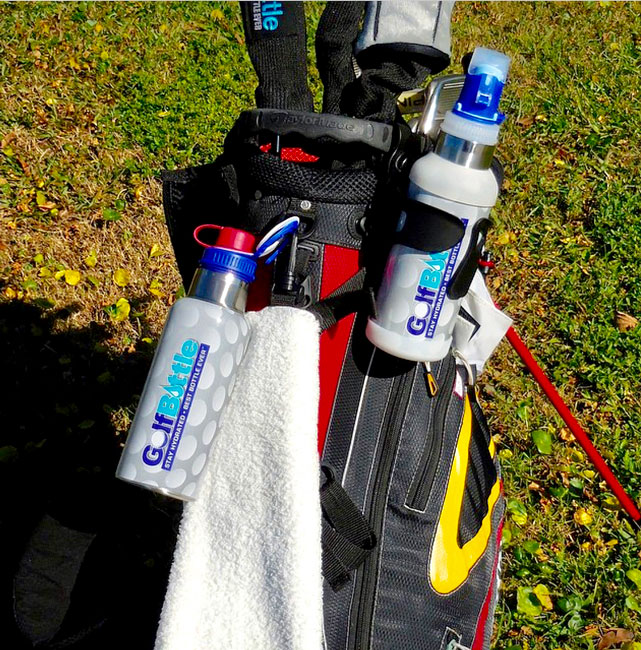 In addition, the GolfBottle features a wide-mouth opening for ice cubes, easy refill and cleaning, and it's BPA free. It can be used as a sports bottle, a work bottle or travel item, all the drinking options can be accessed with one hand. There's no need to squeeze or tilt the bottle and the bottle doesn't sweat. Cap has off center spout for better flow so user swallow less air. Water spray easy cleans ball and club blade.
"I decided to make GolfBottle because I never could find a reusable bottle that I liked," said Tom F. Blanchester. "I had my eureka moment in Paris when I saw aluminum bottles that misted water, but did nothing else. I loved the refreshing mist spray, but the bottles were expensive and not eco-friendly."
So he assembled a team – best designer, engineer, scientist and manufacturer – to come up with something better. After four years, the Best Bottle Ever became a reality.
"We use high-quality steel 18/8 with double walls so you can keep beverage hot or cold 10 times longer ", Blanchester said. "The bottle is environmentally friendly, very durable and offers many practical uses. The retail price will not be much higher than other bottles that offer less quality and fewer features."
The research, design and engineering of the bottles have been completed. The bottle can be seen: booth 2091 Inventor's spotlight PGA GolfShow, Orlando Jan 21-23, 2015.
"We're trying to reach as many potential customers as possible," Blanchester said. "Not only is this a great product but we can cut down on plastic bottle use. We all know plastic bottles are expensive and terrible for the environment."
For more information: www.GolfBottle.com or www.BestBottleEver.com.